Clifton G. Youngblood, MD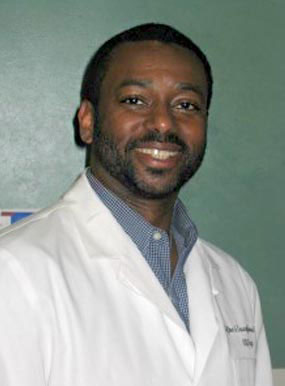 Clifton G. Youngblood, MD, joined MyOBGYN in 2000, offering both obstetrical and gynecological services. He was born in Birmingham, Alabama. He received his Bachelor of Chemical Engineering degree from Georgia Tech. He decided to devote his life to medicine and attended the University of Alabama at Birmingham School of Medicine where he received his medical degree and completed his residency in OBGYN.
Dr. Youngblood is a member of ACOG and is board certified by ABOG. He served as Assistant Professor of OBGYN at the University of Alabama School of Medicine at Tuscaloosa from 1993 to 1997, teaching medical students and residents the art of obstetrics and gynecology.
Dr. Youngblood has served as Chairman of the OBGYN department at both Henry Medical Center and Southern Regional Medical Center and provides patients with the most advanced and proven medical knowledge in a caring and thoughtful manner.
The Youngbloods decided to make the Southern Crescent area their home in 1997. Dr. Youngblood's wife, Elaine C. Youngblood, MD, practices pediatric medicine in Stockbridge. They have two sons, Matthew and Johnathan. Dr. Youngblood is an avid sports fan and coaches youth football. He is active in his church and enjoys family activities.